The Higher Education Policy Institute (HEPI) has recently published a new report entitled "Rebooting learning for the digital age: What next for technology- enhanced higher education?".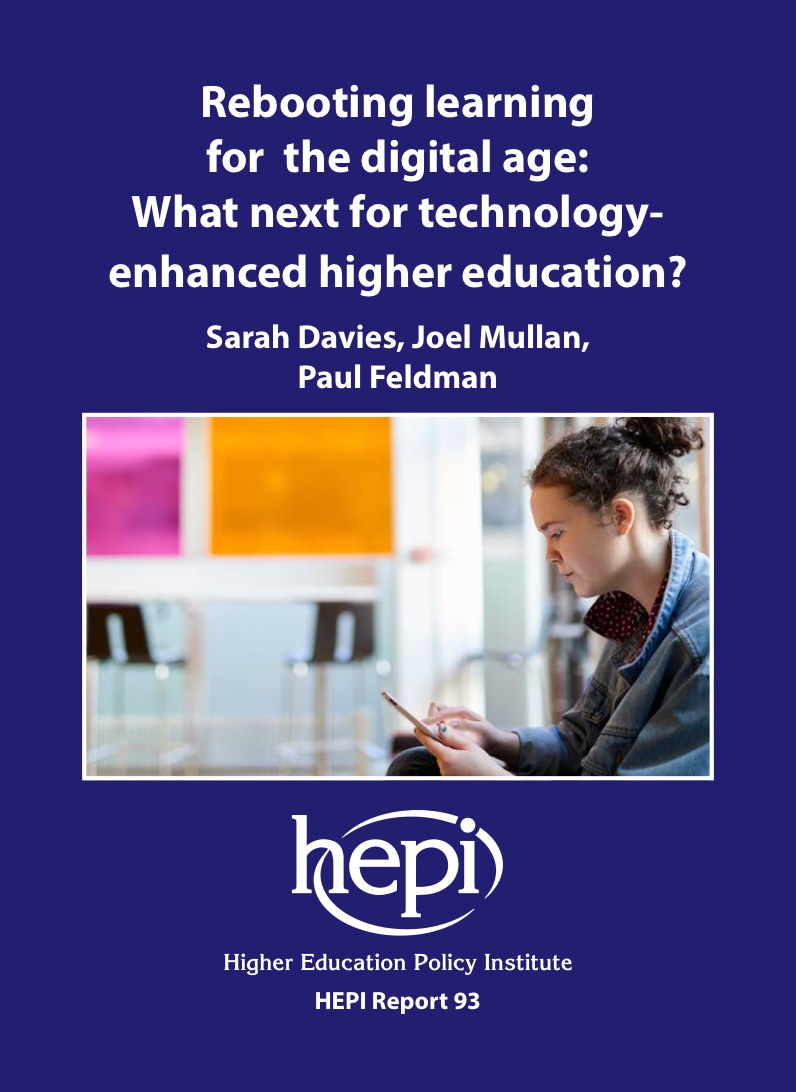 The report makes seven recommendations that HEIs should consider to make the most of the advantages and opportunities that digital technology can offer; even stating that technology can help support TEF's three main components, namely teaching quality, learning environment and student outcomes.
The report recommends that technology-enhanced learning (TEL) should be built into the curriculum design process to ensure effectiveness, and that best-practice should be evidenced and shared to help support TEL use and continued adoption. A focus on digital capabilities is also recommended, as this is a key component of graduate employability; increased digital skills across the institution also helps drive TEL and the digital environment.
TEL can have a positive impact on learning outcomes when it is "designed-in" as part of the overall pedagogic approach. The report also discusses and recommends learning analytics to help measure engagement, increase retention and potentially predict outcomes.
There are many examples from across the sector within the report that help substantiate the arguments and recommendations being made.
Overall a very interesting read, with strong recommendations for making the most of TEL within Higher Education.
You can find out more on the HEPI website, which also includes a link to the report in PDF format – http://www.hepi.ac.uk/2017/02/02/rebooting-learning-digital-age-next-technology-enhanced-higher-education/